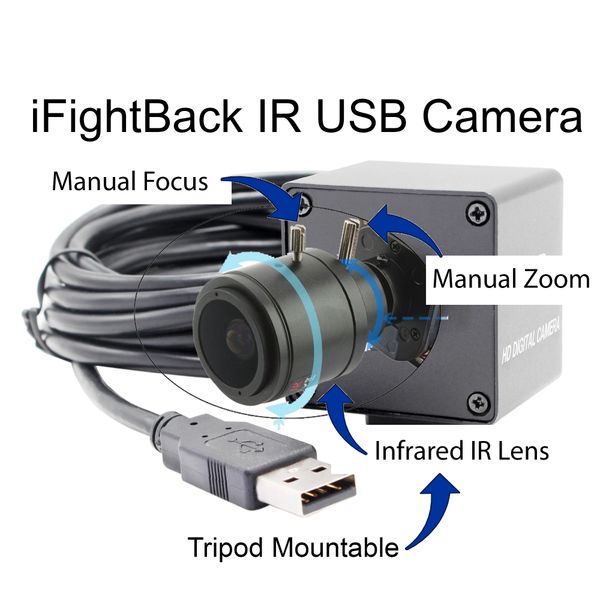 iFightBack IR USB Camera
The iFightBack Infrared (IR) camera has a manual zoom (2.8 to 12mm) lens with manual focus and IR filter to 850nm.
When used with the iFightBack firearms training software the camera can be used with either visible red laser or an invisible IR laser.
Camera is Tripod mountable.

Max. Resolution 1280(H)X720(V)
Connecting Port type USB2.0 High Speed
Supports AEC, AEB, and AGC
Adjustable parameters:  Brightness, Contrast, Saturation, Hue, Sharpness, Gamma, Gain, White balance, Backlight Contrast, Exposure